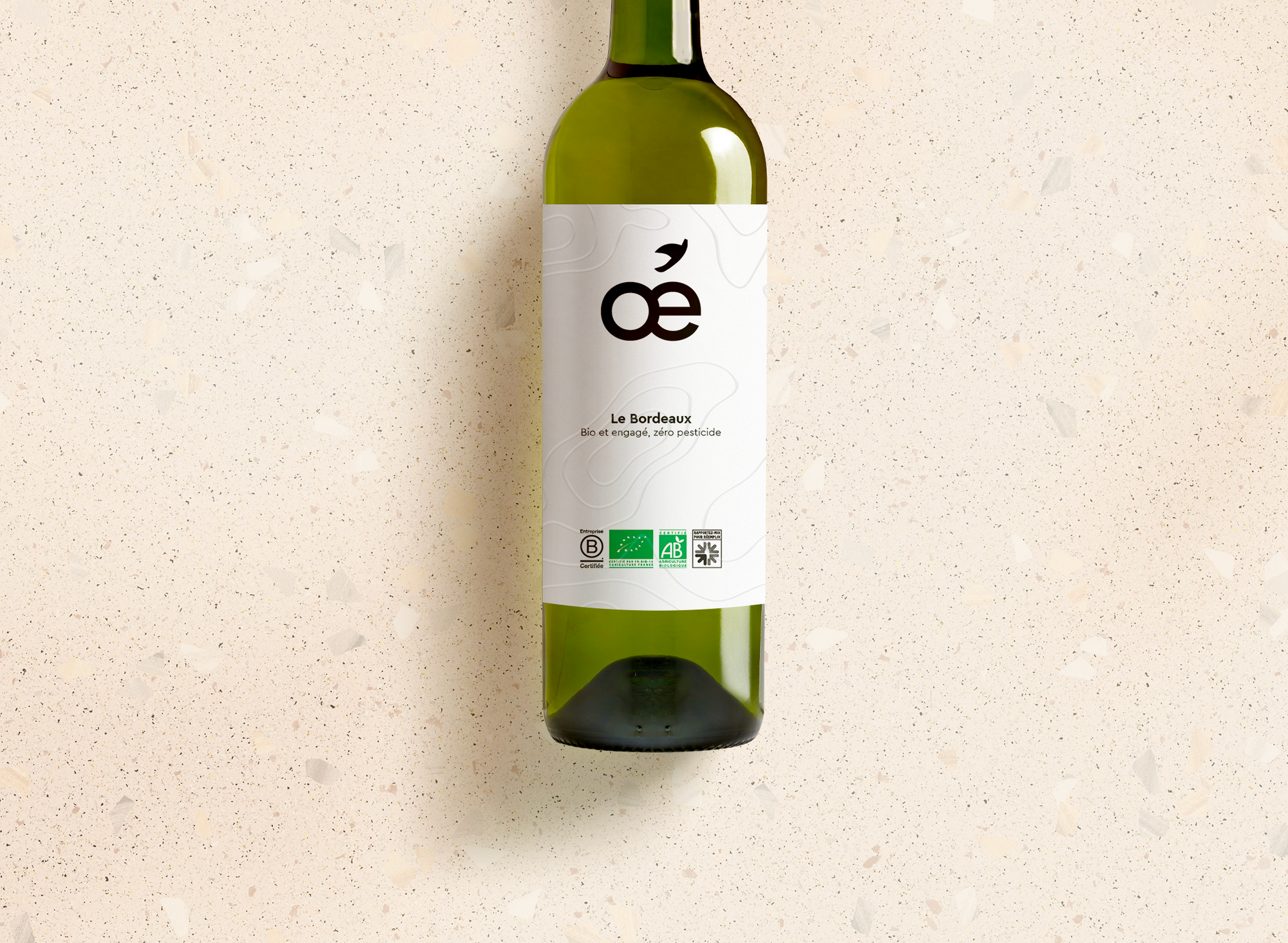 Discover 6 Oé wines :)

Red Côtes-du-Rhône • Grenache Noir, Syrah and Mourvèdre • With pan-fried mushrooms and creamy polenta, mixed spring salad, grilled vegetables or ratatouille.

Crémant d'Alsace • Pinot blanc, Pinot noir and Riesling • As an aperitif or for dessert, seafood and cheeses with bloomy rinds such as camembert or brie.

White Bordeaux • Sauvignon, Sémillon and Muscadelle • With fish, shellfish, seafood and artichoke risotto.

Red Languedoc • Syrah, Grenache and Carignan • With pasta in sauce or vegetarian moussaka.

Le Châteauneuf-du-Pape • Grenache, Syrah and Mourvèdre • With seasonal vegetable gratins, red meats and characterful cheeses.

White Languedoc • White Grenache and Rolle • As an aperitif or with Asian cuisine, smoked trout and well-seasoned fresh goat's cheese.


Avis clients
Un essai renouvelé !
J'avais déjà commandé une première fois cet ensemble et c'est après dégustation des premières bouteilles que j'ai repris un ensemble complet de ces 6 vins.
Expédition très rapide, carton de présentation (emballé dans le carton d'expédition) impeccable et qui peut être offert en l'état.
Bref, un très beau projet pour un très beau résultat !
Beau projet
Commande arrivee en temps dans une caisse bien presentee (5/5).
Vins bio (5/5).
Quelques bons vins (5/5)
Quelques vins moyens (3/5).
Ma suggestion: Marque, communication, positionnement sont excellents (5/5) mais il faut assurer que les vins selectionnes soient tous tres bons/excellents. Il faut Bio + Qualite pas seulement Bio.
Bonnes fetes a toutes et tous
Tres bon service et bon vins
Commande livrée en moins de 48h dans un beau et solide carton plat.
les vin à l'intérieur était tous tres bon
Tres bonne idée de cadeau pour la prochaine fois
Impec
J'ai offert ce coffret pour remercier d'un service rendu. Le camarade a apprécié, et va recommander de son côté. Gagnant gagnant !
On aime l'approche et le premier vin gouté
Bravo pour votre approche, on adhère à 100% et le premier vin que nous avons goûté nous a beaucoup plu (Côtes du Rhone), cependant le réseau de distribution et récupération de colis n'est pas pratique dans notre région et le relai nous a réclamé 5€ pour récupérer notre colis, ce à quoi nous ne nous attendions pas!
Questions fréquentes
Comment se passe la livraison ?
1 ou 6 bouteilles, quels avantages ?