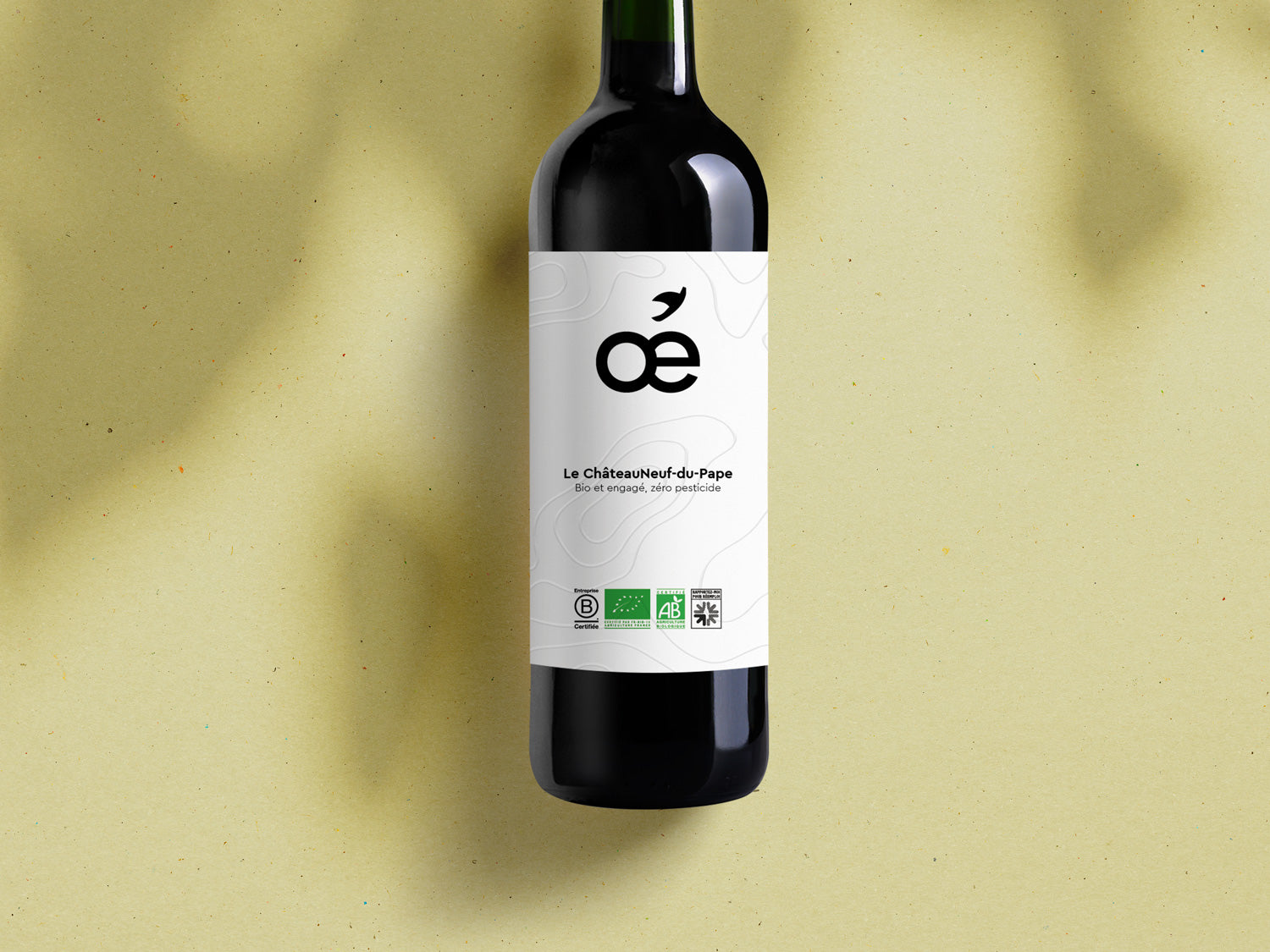 Discover 3 Oé wines :)
Crémant • Crémant is a sparkling wine produced by Mickael and Stéphane in the heart of Alsace in Pfaffenheim. Refined, it can be enjoyed as an aperitif. Its discreetly fruity freshness is delicious as an aperitif or with dessert, seafood, white meats and cheeses with bloomy rinds such as Camembert or Brie.

Châteauneuf-du-Pape • is the jewel of the southern Rhône Valley wine heritage, and one of the greatest French vintages. This Oé cuvée, produced by Emmanuel, winemaker in Sorgues, will go wonderfully with gratins of seasonal vegetables, red meats and characterful cheeses.

The Saint-Emilion Grand Cru • is produced in the prestigious Bordeaux town of Saint-Émilion by Valérie and Alexi, Oé winegrowers. Made from the classic blend of regional grape varieties: Merlot and Cabernet Sauvignon. It is delicious with cooked meats: rabbit casserole, roast duck, veal marengo or with a rack of lamb.
Avis clients
excellent
Colis delivre sans soucis et rapidement. Seul bemol: j'aurais aime pouvoir y adjoindre une note ( car c'etait un cadeau) et ce n'etait pas possible: penser a cette fonctionnalite si possible...
Une présentation des produits soignée, un beau cadeau pour faire plaisir
Des étiquettes de bouteille design, un colis arrivé en bon état et accompagné du message personnel demandé. Acheté pour offrir, je n'ai malheureusement pas eu l'occasion de goûter le vin.
Questions fréquentes
Comment se passe la livraison ?
1 ou 6 bouteilles, quels avantages ?