Le Saint-Emilion Grand Cru in detail

Nez
Nose of prunes and dried figs, touches of discreet roasting
---
Robe
Ruby red color
---

Palais
Soft and silky fatty tannins
---
Cépages
90% Merlot, 10% Cabernet Sauvignon
---
Service
Serve between 16 and 18°
---
Conseils
Decant 30 minutes before serving
---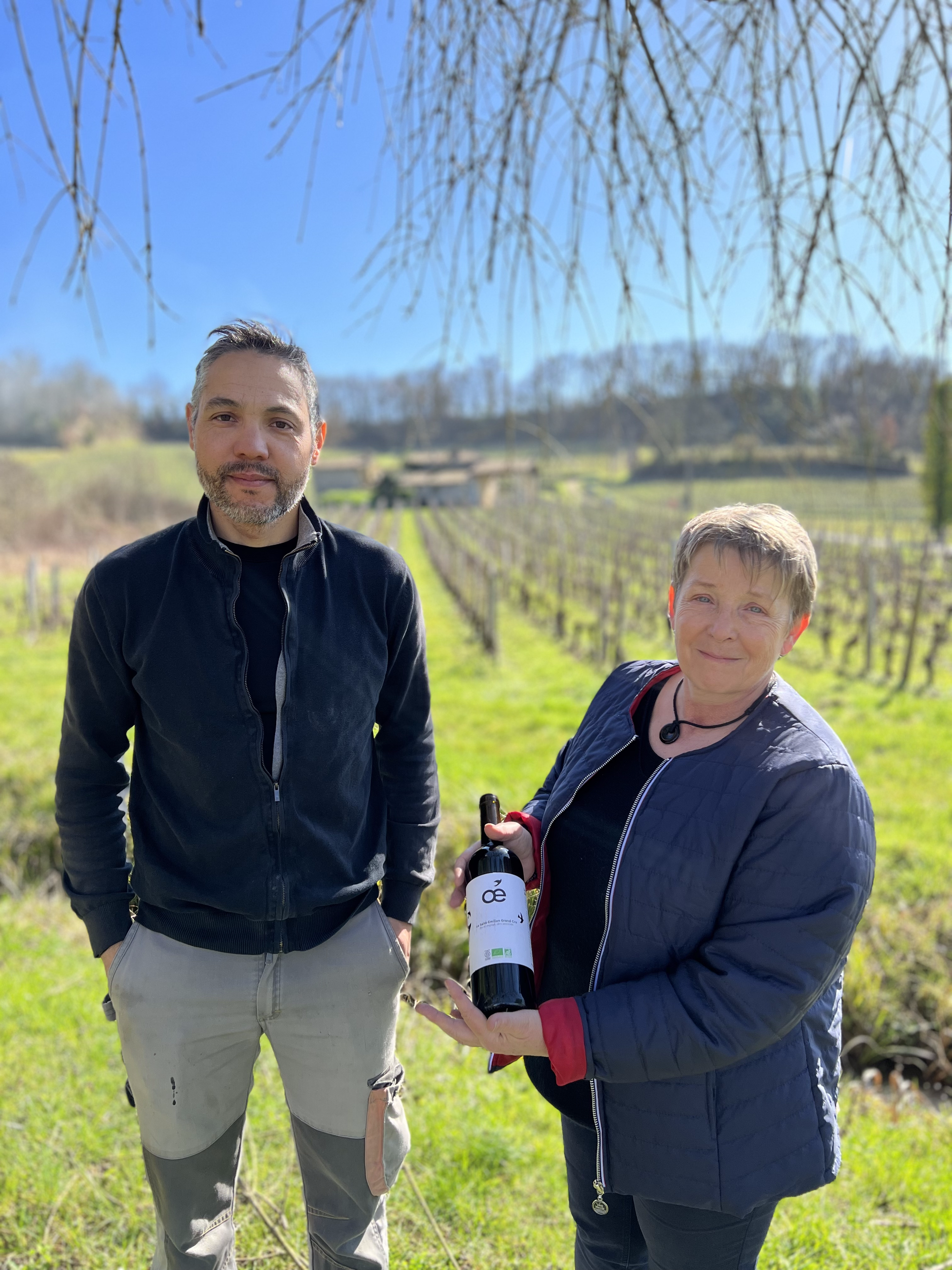 Valerie and Alexi
Located 10 km east of Libourne, the 6-hectare estate benefits from perfect sunshine. The vines are 30 years old on average. Valérie Durand and Alexi Bentejac work their vines traditionally and have chosen organic farming after several years of observation and reflection.
Avis clients
À propos du Saint Emilion
Ce vin rouge est excellent. Il a été livré dans de bonnes conditions. Pour faire plaisir, nous le mettons sur la table pour des repas avec des personnes qui savent vraiment apprécier. Il a toujours du succès.
Un délice pour le palais
Une société m a offert cette bouteille. Elle a fait l unanimité. Je ne suis pas connaisseuse (bien que j adore les bons vins) mais celui-ci a ravi nos palais. Un très beau cadeau. 😉
Papilles satisfaites !
Je n'ai pas goûté ce vin (malheureusement !), il s'agissait d'un cadeau. Mais ceux qui ont eu cette chance l'ont manifestement apprécié.
De mon côté, je vous ai trouvé attentifs concernant la livraison, ce qui se fait rare.
Attendre
Je n'aime pas me précipiter sur un vin qui a voyagé et je reste sur la surprise de n'avoir vu apparaître sur en clair sur les bouteilles ni le millésime ni le nom du producteur.
Un excellent Saint-Emilion
Déjà coutumier des (jeunes) vins Oe Bio, j'étais curieux de goûter un vin de ce label qui ait un peu plus d'âge.
Le Saint-Emilion était déjà mon vin de la région de Bordeaux préféré, et celui-ci n'y a pas fait exception.
Du nez, à la bouche, on retrouve les éléments qui en font un Saint-Emilion, et avec ce petit quelque chose en plus d'un vin bien conservé.
livraison rapide
Première expérience très satisfaisante. C'était pour offrir donc je n'ai pas gouté le vin mais le suivi de commande et la livraison ont été parfaits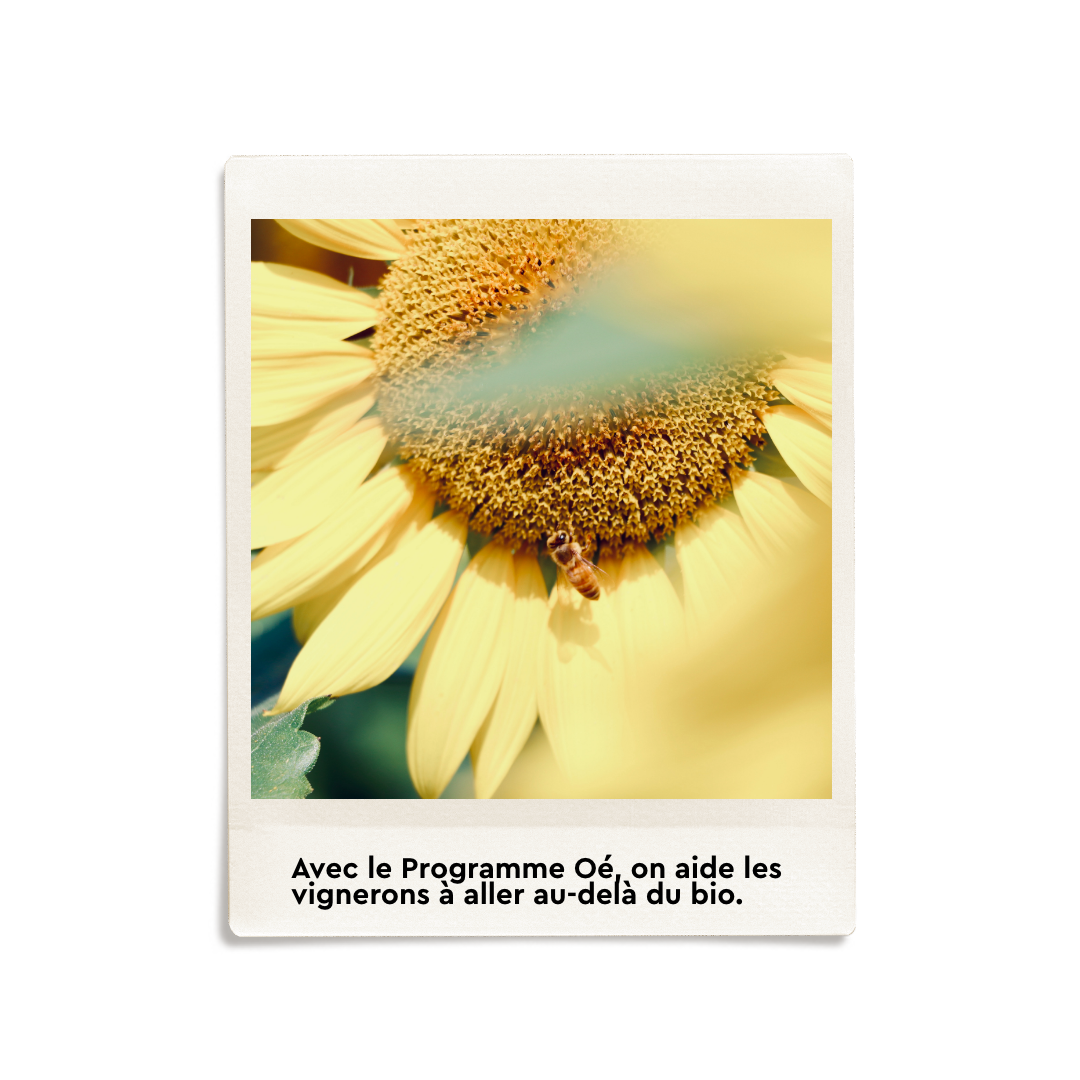 On vous dit tout !
Dans le cadre du Programme Oé pour la biodiversité, on alloue 1% de notre chiffre d'affaires pour aider les vignerons à régénérer leurs sols.
Le plan d'actions dans les vignes
Questions fréquentes
Comment se passe la livraison ?
1 ou 6 bouteilles, quels avantages ?