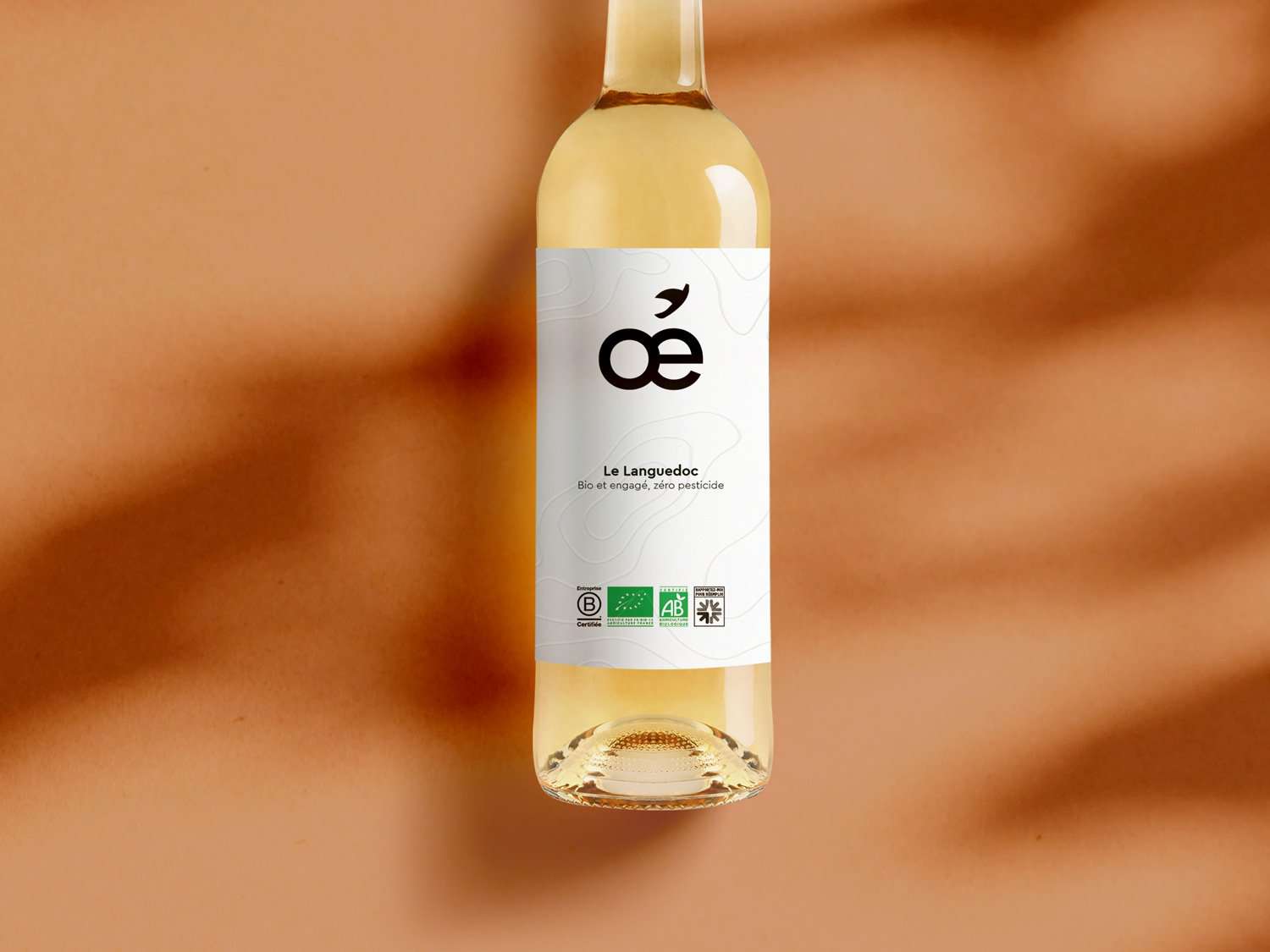 Discover your 3 Oé wines :)
Red Côtes-du-Rhône • Discover Côtes-du-Rhône, your organic, vegan and zero-pesticide wine produced hand in hand with Denis, Oé winemaker in Visan. At Denis, there are truffle oaks, olive trees and lavender plants. It is this richness that nourishes the existing biodiversity. You will find in this delicious cuvée of red wine, the Grenache, Syrah and Carignan grape varieties. They go perfectly with eggplant and cream cheese lasagna for summer and ricotta spinach for cooler days, and with a nice paella. Something to enjoy and have a good time!

Le Languedoc blanc • You won't be able to do without it for your aperitifs or your Asian dishes: here is Le Languedoc blanc! This delicious vegan and zero pesticide cuvée is a dry white wine produced hand in hand with Marie-Paule, Oé winemaker in Ribaute. The grape varieties of this organic wine are Grenache and Vermentino. It is also with her that we produce Le Languedoc rouge and Le corbières rosé.

The Mediterranean rosé • The team takes you to the south of France, to Brice, Oé winemaker in Arles, to taste this famous Mediterranean rosé. It is made from the following grape varieties: Syrah, Caladoc and Merlot, and is perfect for barbecues and plancha, you can also enjoy it all year round as an aperitif!
Avis clients
Deja plusieurs colis de chez vous
Emballage et envoi impeccables, produits tres bien apprecies par notre entourage.
Merci pour ce que vous faites.
Questions fréquentes
Comment se passe la livraison ?
1 ou 6 bouteilles, quels avantages ?