Le Crémant in detail

Nez
Open nose, fresh and elegant, very pronounced and vinous
---
Robe
Pale yellow color with fine bubbles
---

Palais
Persistent aromas of white-fleshed fruits such as apricot, pear or Granny apple
---
Cépages
70% Pinot Blanc (Auxerrois), 20% Pinot Noir, 10% Riesling
---
Service
Serve around 8°C
---
Conseils
Can be kept for 2 to 4 years
---
Oé winemakers Stéphane and Mickael
Domaine Moltès was created in 1930 by Antoine Moltès in Pfaffenheim. In 1960, Roland took over the farm from his father. Then in 1970, Josiane joined her husband Roland. They work together to make the family business flourish. Since 1995, the grandsons of the founder, Stéphane and Mickael, have been responsible for perpetuating the 13-hectare vineyard. For the family, viticulture has always been approached with respect for the environment.
Avis clients
Vins d'exception
Quand sont alliés le goût et la qualité, c'est un ticket gagnant pour le plaisir des sens et le bien-être du cœur... Nous avons vraiment passé un excellent moment avec vos vins d'exception
Satisfaction !
satisfaction sur toute la ligne ! Commande, livraison, facturation, paiement ... et bien sûr dégustation !
Crémant
Super crémant goûté et très apprécié avant une commande 20 bouteilles pour mon vin d'honneur de mariage.
Très haut de gamme.
DELICIEUX CREMANT
Une très belle découverte avec cette jolie bouteille, son pétillant est juste parfait !
CREMANT
Super avec de fines bulles, un régal !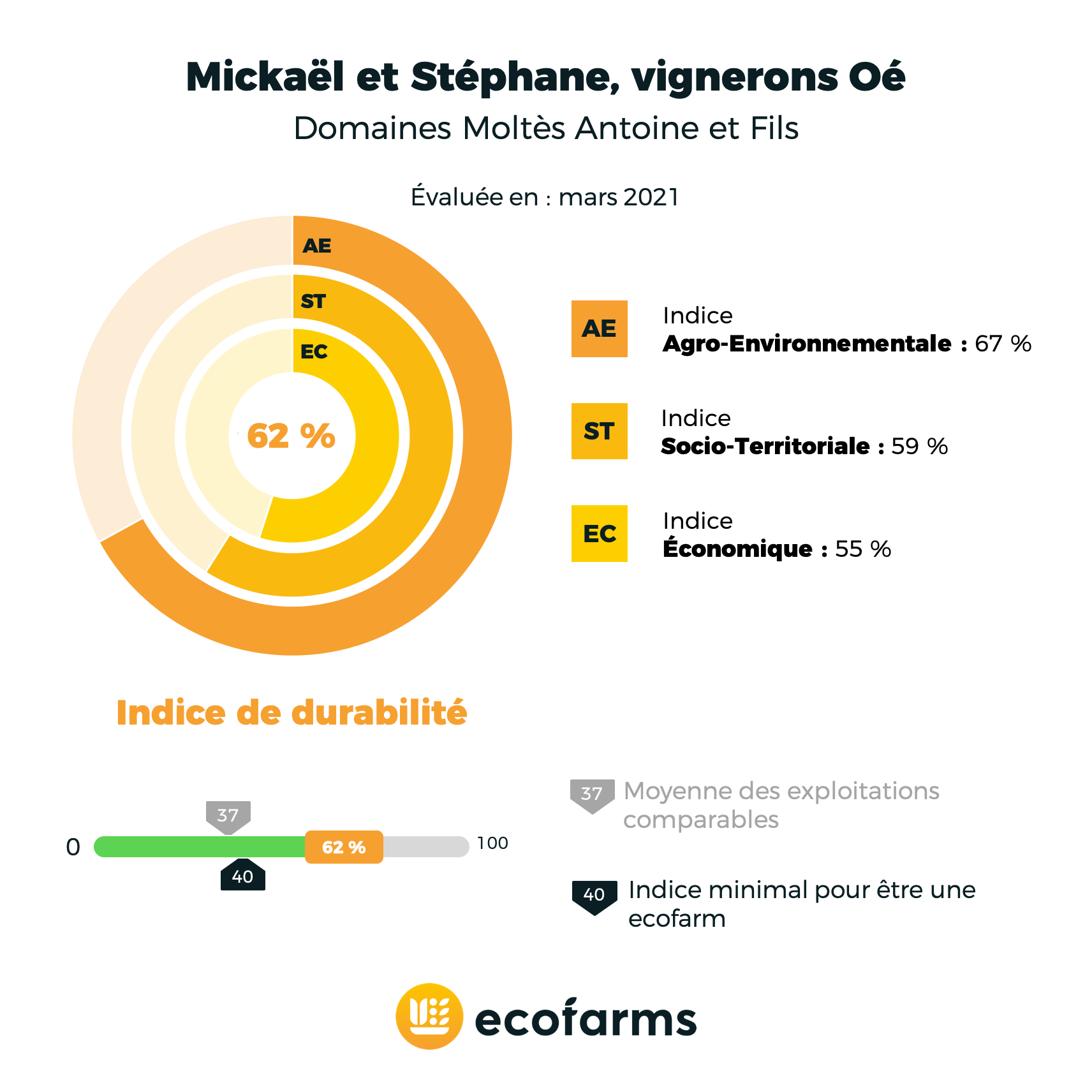 On vous dit tout !
Dans le cadre du Programme Oé pour la biodiversité, on alloue 1% de notre chiffre d'affaires pour aider les vignerons à régénérer leurs sols.
Le plan d'actions dans les vignes
Questions fréquentes
Comment se passe la livraison ?
1 ou 6 bouteilles, quels avantages ?